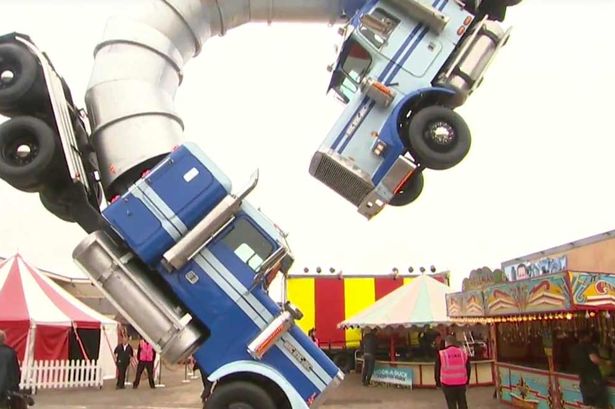 21 Aug

What is Dismaland? And where is Banksy?
Mysterious artist Banksy has created a sinister new theme park on the sea front in Weston-Super-Mare. The first pictures where published in tabloids across the country this week. During construction there was no official line on what the park yet as local councillors claim it's a mere film-set, security guards deflect scrutiny with non-specifics. So to coin a famous Tom Waits lyric, the story was, "What's he building in there?"
All has now been revealed!
It has transformed the Somerset resort's derelict Tropicana Lido which was built in 1937 and became Europe's biggest outdoor swimming pool before it closed in 2000.
The exhibition features ten installations and is being set up in Weston-Super-Mare which attracts 20,000 visitors a day in August.
It's open Saturday August 22nd until September 27th from 11am until 11pm.
It's rumoured to contain artworks featuring images of Jimmy Savile, Jeffrey Archer, Fifty Shades of Grey and a massive burnt out Disneyland-style Castle. The self-styled 'bemusement' park is set to be the biggest thing to hit Weston-Super-Mare since The Beatles visited in the early 1960s.
Will you go?
Photos from The Mirror