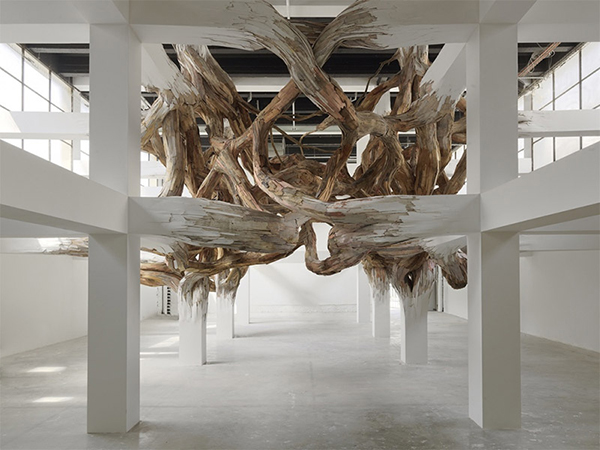 16 Aug

A Different Branch – Henrique Oliveira at Palais De Tokyo

Silvertoad elder's favourite art installation of the week: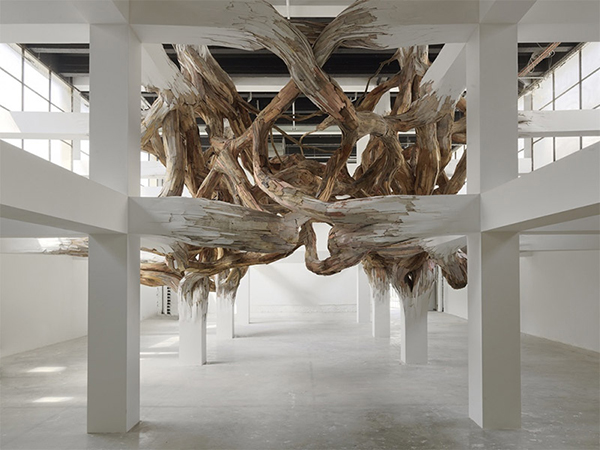 Have a look at this spellbinding art installation at the Palais de Tokyo in Paris. It's called Baitogogo and it's been created by Brazilian artist Henrique Oliveira. It took three-months to build by weaving Brazilian fencing components into a complex shell, before layering with real tree bark.  Isn't it amazing the way it appears to grow right out of the building to form a giant organic knot. At the same time it plays with your sense of scale and perspective.