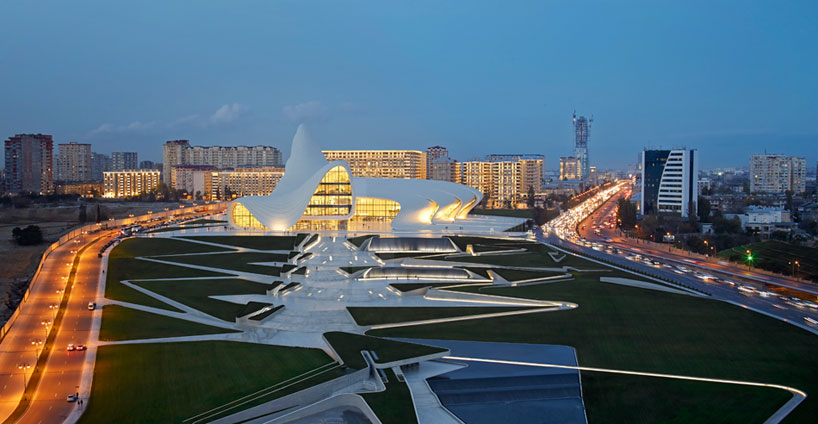 15 Nov

Azerbaijan: Sydney Opera House Has Serious Competition

In 2007, Zaha Hadid Architects won a competition to develop the Heydar Aliyev Center in the city of Baku, Azerbaijan, which would stand as the country's primary building for hosting the former Soviet nation's cultural programs.

Incredible doesn't even begin to describe the look of this brand new building for the nation. It is a serious contender to join the list of the planet's most iconic buildings. Don't just take Silvertoad's word for it – look at the bunch of photos compiled below for your exploration.