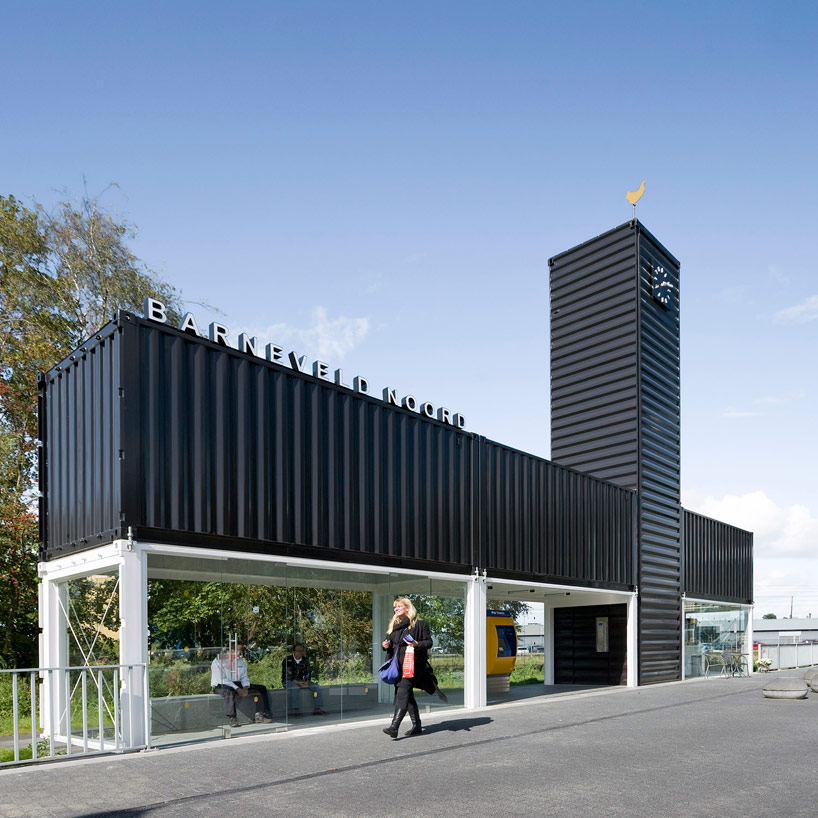 06 Jan

Shipping Containers Re-Utilized as Building Component – Part One

Shipping containers (40ft Long) have become so cheap to manufacture that it has become more economically viable to leave them behind at its freight's destination, rather than to return them to their place of origin, or even to re-use them for the same function.

As a consequence of this shift, the last few years have seen architects and designers re-purpose the steel enclosures to become buildings.  As they can be constructed almost anywhere. They are cheap, lightweight, and readily available.  Here are some examples from around the world compiled by Designboom for its 'TOP 10 shipping container structures of 2013'. The list  includes examples from a range of imaginative and inventive uses for the container units.

Barneveld Noord Bus Station, Netherlands by NL architects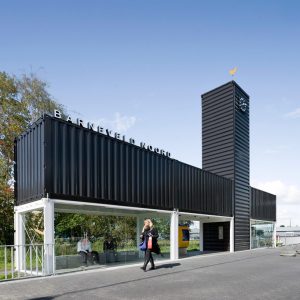 Photo by Marcel van der Burg
Image courtesy of NL architects
—–
ECOntainer Bridge at the new Ariel Sharon Park, Israel by Yoav Messer Architects Ltd.
Image courtesy of Yoav Messer Architects Ltd.©
'ECOntainer bridge', by Israeli practitioners Yoav Messer Architects Ltd. will soon be under construction in the new Ariel Sharon Park in Tel Aviv.  The bridge is calibrated to accommodate pedestrian and light vehicle traffic.  The containers' characteristically simple design makes it ideal for replacing or repairing parts, modifying certain points of the design, and using the natural proportions to frame specific views.
—-
Casa Oruga, Chile by Sebastian Irarrazaval 
Image by Sergio Pirrone
In response to the awesome tectonics of the Chilean Andes, Sebastian Irarrazal's 'Casa Oruga' employs shipping containers to create habitable volumes that streak the landscape in strong lines. The configuration of which allows external air to run smoothly and easily throughout the house avoiding a need for a mechanical cooling system.