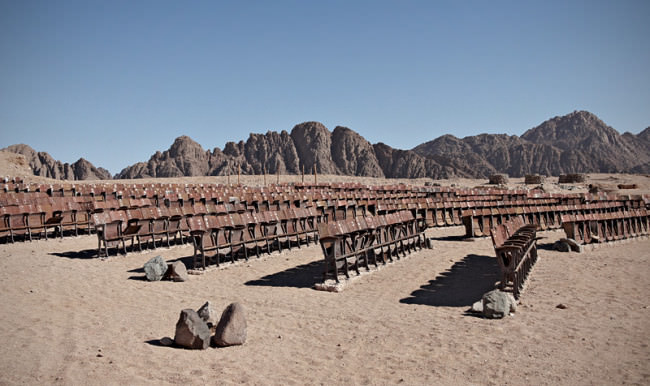 02 Apr

Desert Gives Up Lost Outdoor Cinema

Here's something you don't see everyday! An abandoned outdoor cinema in Egypt. This cinema was captured by award-winning the strangely monikered Estonian photographer Kaupo Kikkas and seems to have been installed 'somewhere in the beginning of this millennium'. But it was built by Frenchmen, not Egyptians.

The tale behind the abandonment of the cinema is quite interesting (some say the Egyptians did not like the idea of the French having a better idea than them). Not a lot else is known about this abandoned place, except for its location, which is right by the Egyptian coast of Sharm El Sheikh – though you'll need a 4×4 to get you to the cinema; it's off the beaten path (where all good things are found!).