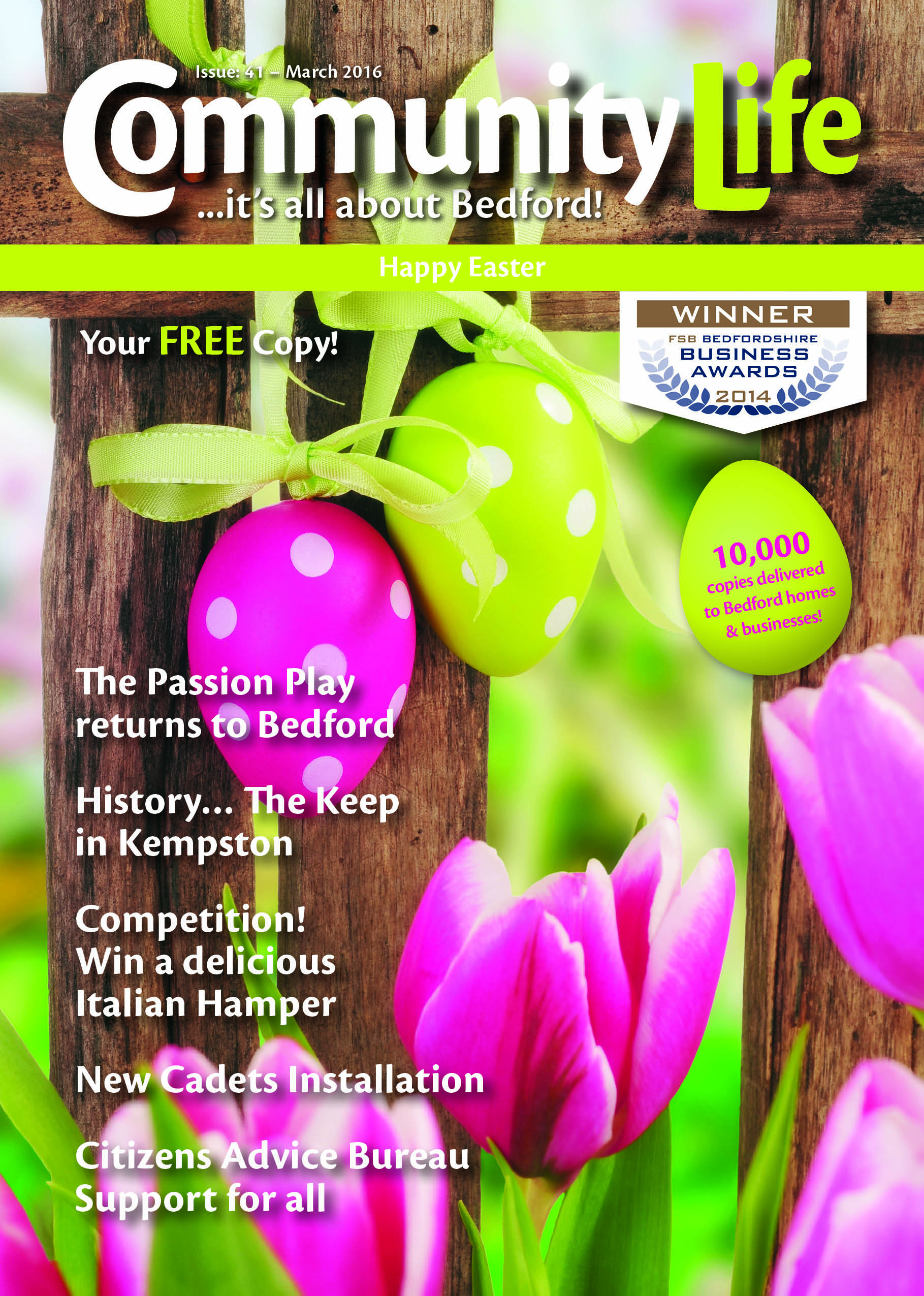 17 Mar

Community Life March Issue | Now Available

The March edition of multi-award winning Community Life Magazine is now available both in print and online.

Community Life Magazine is Bedford's favourite  magazine showcasing  the town's people, businesses, events, charities and further local news items of interest. This issues is full of interesting features and articles focused on promoting, supporting and raising awareness for local Bedford charities, community groups, voluntary work and other local projects.

This month's issue of Community Life is a real treat. Features include coverage of the Bedfordshire Music Festival at The Corn Exchange, an open air theatre production of an open air theatre prouction of The Passion Play, a History of the Keep in Kempston, Crufts the world's largest dog show and much more…
Read your free online copy here:
Community Life Issue 41
Community Life is a local, independent, 48 page

magazine packed with a wide variety of features and articles all from regional contributors. Its

aim is to support local people, charities, projects, community groups, promotions, volunteering, true stories, family, health, beauty and wellbeing.
Community Life features regular guest writers that encourage other local people to get involved with even more contributions to the community magazine articles and advertising.
Community Life is is the only local publication of its kind. A fully interactive magazine packed with exciting digital content. When the magazine is viewed online or scanned with a smartphone using the free 'Layar' app, the pages come to life playing videos, music, displaying additional photos and much more.
About Us – Silvertoad, based in Luton, Bedfordshire, provides the widest range of creative graphic design services including magazine design, production and print. Contact our friendly customer services team to discuss how we can help you! Call us on: 0800 756 6800 or email us at: [email protected]