December 10, 2015
Silvertoad has chosen inspirational tour-de-force American graphic designer Paula Scher (born 1948) who is one of the most renowned in the trade. Having started her career working at two of the planet's largest record labels, producing some 150 album covers a year in the 1970s and beyond.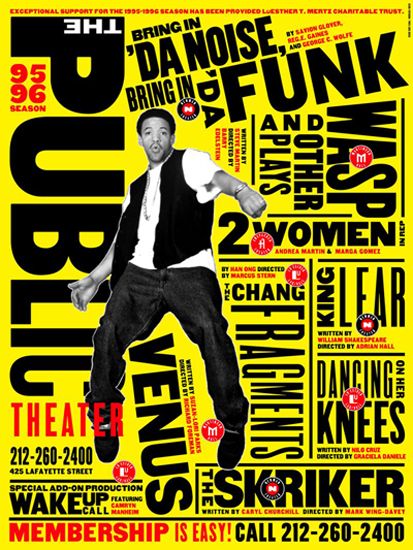 Scher went on to be the first female principal at world famous design agency Pentagram and almost single-handedly define the look of New York's cultural scene in the 1990s.
Scher's style evokes bold imagery and uses typography in an almost illustrative rather than print style. In 2015, she's still holding court at Pentagram. She also works as an educator, writer and fine artist and has received many of the top awards in the design world including the American Institute of Graphic Arts (AIGA) Medal in 2001 to mark her career.
Scher's early career included a short stint at publishers Random House before moving to the advertising and promotions department of CBS Records where she spent two years. Her move to CBS's big competitor Atlantic as an art director in 1974 enabled her to spread her creative wings through the medium of album cover art, and earned her four Grammy nominations in the process.
She founded a company, Koppel & Scher with her pal Terry Kopel. Her work there, including the iconic Swatch poster, confirmed her name and talent so that when Koppel dissolved their partnership in 1991, Paula Scher went on to become a partner at the New York office of Pentagram, the world's biggest design partnership.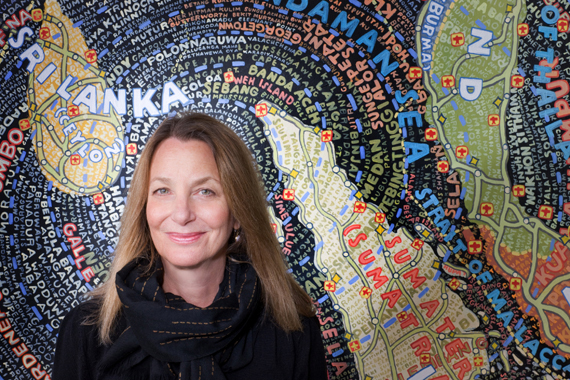 Scher's work has included CitiBank, Coca Cola and Bausch + Lomb.
Her early work for the city's Public Theatre, with its graffiti-like style combined with elements of traditional woodcuts and Victoriana, became a watchword in theatre promotion due to its appeal to an urban population previously inured to the perceived pretentiousness of the arts scene.
Scher has served on AIGA's national board and has been installed as a member of the Art Directors Club Hall of Fame.
Silvertoad provides a wide range of website design & development, graphic design, print services, copywriting and marketing in Luton, Bedfordshire and surrounding areas. www.silvertoad.co.uk