February 06, 2014
The Porsche museum that is close to the company's headquarters in Zuffenhausen, Hamburg is a must-see for car enthusiasts the world entire. Clearly labeled panels next to each exhibit tell you all you need to know about the 80-odd cars on display.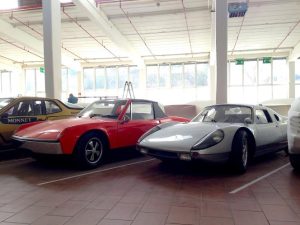 What the public don't know is that Porsche has hundreds more stashed in a secret warehouse close by.
Many of the proto-types are protected under fitted covers and you're never sure what you're going to find underneath.
The exterior of the building on a nondescript industrial estate carries no Porsche markings. Passers-by would never suspect the auto-treasures held inside.
There are no plans to open the collection to the public but many examples can be see at The Porsche Museum:
To read more visit: LINK
Pics by Chris Chilton – MSN