August 20, 2013
Last week Red Bull admitted that they had contacted The Craft Brewing Co. about withdrawing their Redwell trademark application because of similar names.
Following a period of engagement between Norwich University's Ideas Factory scheme and The Craft Brewing Co. three design students created the new look brand. The range of beers launched were May and were named after Redwell Street in Norwich, where The Craft Brewing Co's bar The Taphouse is located.
Director of The Craft Brewing Co. Benjamin Thompson confirmed that he had received a letter from Red Bull, after the company reasoned that the Redwell and its own name names are too similar and are confusing consumers.
"Our name is about our history and locality," said Thompson who adds, "Red Bull have a trademark on the name Red, and it feels that the second part of our name is enough to confuse customers. This is because the well is descriptive and does not do enough for people to distinguish between the two brand names."
"They are arguing that the brands are too similar but Redwell's label design is one of the most prominent things here, and shows just how different they really are," said Thompson.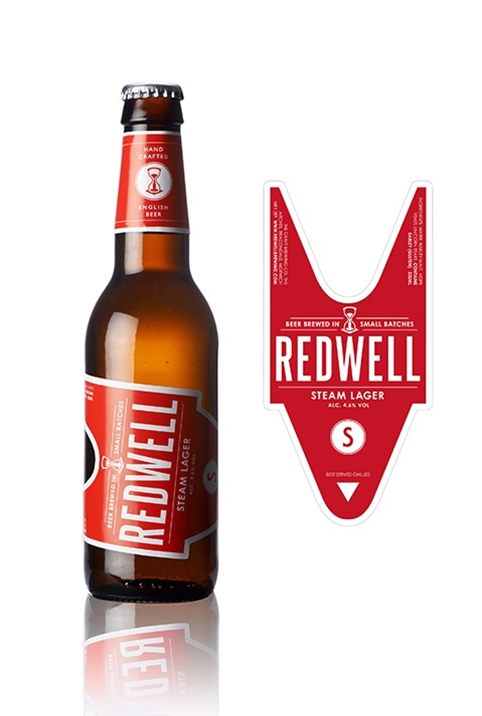 This week, Red Bull claimed it had backed down from its naming dispute. In a statement made to Design Week, Red Bull said, "There is no dispute here. Red Bull has long been willing to allow Redwell to maintain its mark for beer so long as they do not use it for energy drinks. Redwell's solicitor has agreed to this."
Patrick Fisher, owner and co-director of Redwell, said "This statement is inaccurate – and our solicitors haven't agreed to anything."
A Red Bull spokesman, which had threatened The Craft Brewing Company with potential legal action, said it had reached an agreement and allowed Redwell to 'maintain its mark' as long as it didn't stray into the energy drink sector.
Fisher countered, "We're a craft brewery and we have no intention of ever entering the energy drinks market."
The saga continues.
Edited from a story in Design Week by Tom Banks (15th August 2013)