July 10, 2013
"Hit 'Em High, Hit 'Em High, Hit 'Em High, Hit 'Em Low, Hit 'Em Low, Hit 'Em Low!" – Space Jam Theme
Who remembers Space Jam? Yep, you're right, its that crayyyzay kids movie from 1996 starring Bugs Bunny, NBA Basketball legend Michael Jordan and Bill Murray! Well, I don't know why I thought to look for it but it looks like the film's website is still very much alive. Click here, It really looks like it's been trapped in a time warp!
Looking at the site serves to remind us how simplistic the designs were back then. Considering that Space Jam was a major film studio blockbuster, Warner Brothers would have spent a huge amount of money on this one-time experimental promotional tool. So it's peculiar to view something that was supposedly cutting edge at the time but looks utterly primitive today. From a design point of view, it's still an intriguing look at how far web design has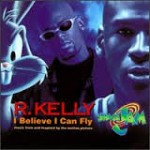 developed in the last 17 years.
To take an even scarier view of the march of time itself, its almost as alarming that realise that R-Kelly's I Believe I Can Fly is this old (as it originated from this movies' soundtrack!)
So go back in time! Click here to enjoy the retro stylings and we'll also guarantee that you'll be downloading the Space Jam soundtrack by tonight.
Doesn't the mind boggle as to what other peculiar 1990's movies still have live websites out there in cyber space?