June 22, 2015
Every company has a brand. Every brand is a story.
Silvertoad found this collection of beginnings and endings from films to inspire us in our work. In most cases we only have a starting point on a client brief, and in most cases we only really remember the ending or finished result. This selection of clips editing and selected by visual artist Jacob Swinney show what happens when the opening and closing frames from a myriad of classic and well-respected Hollywood movies are played side by side – the intervening 90 minutes or so has been chopped away. What can we tell from these parallel images?
It would be interesting to dig out some of Silvertoads' brainstorms and compare them to finished results some time.
Enjoy the five minute clip – which also works as a fun game for film buffs to try and identify each of the clips. Click the picture to link.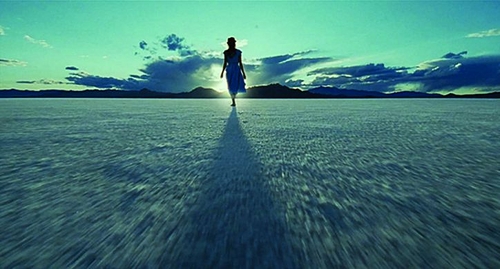 MUSIC: "Any Other Name" by Thomas Newman
SPOILER: Films used (in order of appearance):
The Tree of Life 00:00
The Master 00:09
Brokeback Mountain 00:15
No Country for Old Men 00:23
Her 00:27
Blue Valentine 00:30
Birdman 00:34
Black Swan 00:41
Gone Girl 00:47
Kill Bill Vol. 2 00:53
Punch-Drunk Love 00:59
Silver Linings Playbook 01:06
Taxi Driver 01:11
Shutter Island 01:20
Children of Men 01:27
We Need to Talk About Kevin 01:33
Funny Games (2007) 01:41
Fight Club 01:47
12 Years a Slave 01:54
There Will be Blood 01:59
The Godfather Part II 02:05
Shame 02:10
Never Let Me Go 02:17
The Road 02:21
Hunger 02:27
Raging Bull 02:31
Cabaret 02:36
Before Sunrise 02:42
Nebraska 02:47
Frank 02:54
Cast Away 03:01
Somewhere 03:06
Melancholia 03:11
Morvern Callar 03:18
Take this Waltz 03:21
Buried 03:25
Lord of War 03:32
Cape Fear 03:38
12 Monkeys 03:45
The World According to Garp 03:50
Saving Private Ryan 03:57
Poetry 04:02
Solaris (1972) 04:05
Dr. Strangelove 04:11
The Astronaut Farmer 04:16
The Piano 04:21
Inception 04:26
Boyhood 04:31
Whiplash 04:37
Cloud Atlas 04:43
Under the Skin 04:47
2001: A Space Odyssey 04:51
Gravity 04:57
The Searchers 05:03
The Usual Suspects 05:23
Copyright Disclaimer Under Section 107 of the Copyright Act 1976, allowance is made for "fair use" for purposes such as criticism, comment, news reporting, teaching, scholarship, and research. Fair use is a use permitted by copyright statute that might otherwise be infringing. Non-profit, educational or personal use tips the balance in favour of fair use.