June 20, 2014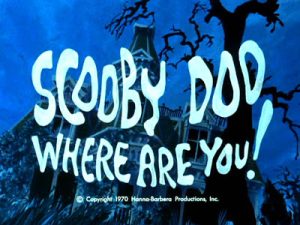 Silvertoad Posse were saddened this week to learn of Casey Kasem's death. We grew up on Scooby Doo and each of us at sometime have at least attempted an impression of Scooby Doo or his goofy pal, Shaggy who both uniquely voiced by the late, great Mr. Kasem.
In the spirit of respect and good will we've looked for something design related to commemorate one of our favourite TV shows of all time. Yes, it may even top Breaking Bad, House of Cards and even The Wire! Have a look at the accompanying background art from Scooby Doo Where Are You? which was originally broadcast and created between 1969-1971 and still runs on a continuous loop around the world. Yes at anyone time, Scooby Doo is playing on at least channel somewhere on the planet for the last few decades.
The artwork was created by ex-Disney artist, Walt Peregoy set the standard during his one episode stint with his crew continuing to generate purple-tastic creepy backgrounds for the two seasons. Did you notice as a kid the related use of looping backgrounds? No neither did we.
RIP Casey Kasem
(Backgrounds by: Ron Dias, Daniela Bielecka, Gary Niblett, Rolly Olivia, Peter Van Elk, Eric Semones, Curtiss D. Perkins, Richard Khim, Gino Giudice, and Robert Gentle. Background Styling: Walt Peregoy, Fernando Montealegre)