October 02, 2013
Thanks to Sam Burt for this hilarious addition to the Blog!
Where does one sit? Well at Silvertoad Bungalows we can sit on anything from deckchairs, eachother, couches, work tops, the floor but on seeing this chair – we are saving our coppers big time. A whip round in the office would ensure that we each get to have it as 'our' chair for the day once a fortnight.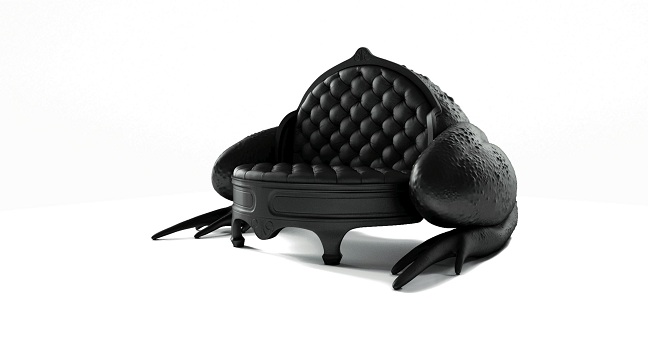 The Toad Sofa by Máximo Riera is the newest from the Animal Chair collection, which constitutes a diverse range of species, from mammals to reptiles, and even including insects. We want one! Or two!
For more info on his range see:
www.maximoriera.com