October 14, 2013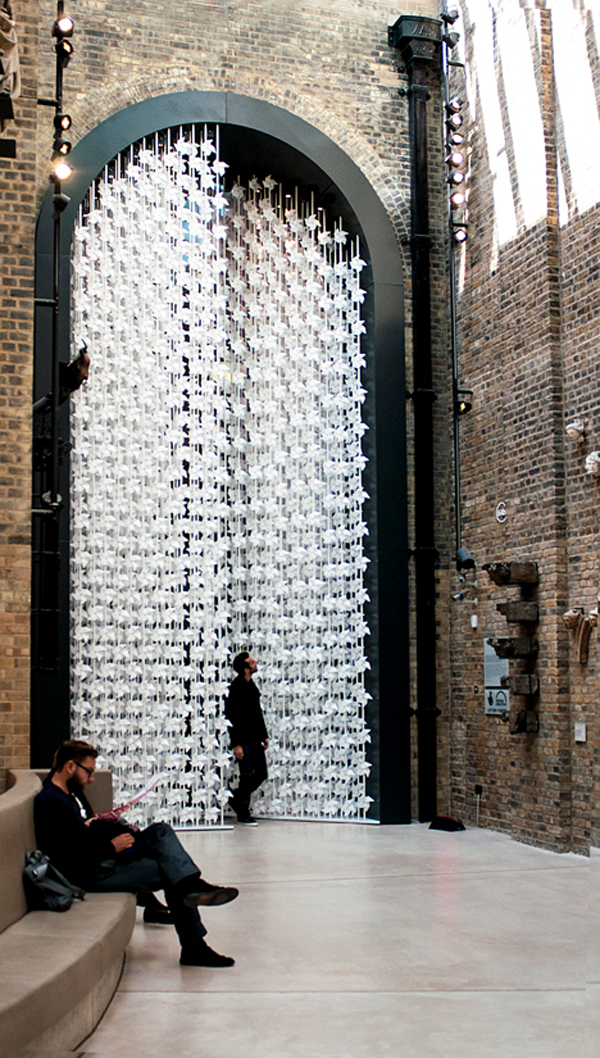 Silvertoad Ltd. love paper folding, origami, cutting and the like. Nothing like a spot of therapeutic paper related intimacy to unwind between major briefs. So installation caught our eye and we thought we'd share it with you.
Najla el Zein's Wind Portal installation at London's V&A museum is a wall of individually hand folded paper windmills, hung together using bespoke 3D printed clips.
A computerised wind system allows different windmills to spin at different times and speeds. It was installed as part of the London Design Festival and is on show until 3 November (2013).