August 01, 2013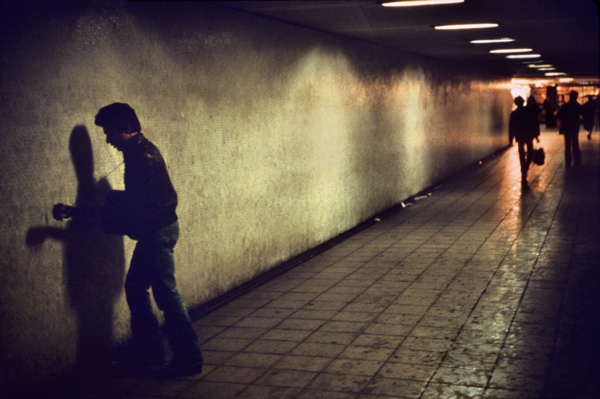 Bob Mazzer has been taking photographs on the London underground since the early 1970s.
Bob Mazzer has documented the lonely, the ill, the mad, the drunk, the beautiful and the damned in the tunnels beneath the UK capital, London. These portraits have ensnared all of us at Silvertoad Bungalows with the sheer depth, sadness and stark humour with which his snaps are imbued. Travelling the London Underground every day its very easy not to realise that we are actually a part of this environment, thats why it has taken one of us to step outside the throngs of passengers and capture our images at our must unguarded. Keeping the seemingly mundane until a later date but also capturing the lingering and bewildering strangeness of it all, down there.
These photos (of which there are 100s) are a magnificent document of the times and of the places. This feature blog; Spitalfields Life focuses on his pictures taken around London since the 1980s. Also we are pleased to discover that this artist is still alive and well and continuing to photograph the wild yet haunting subterranean world of the London Underground. Check out his gallery on his Facebook profile today.
All rights reserved: Bob Mazzer