January 13, 2015
by Toma Habashi (Managing Director of Silvertoad)
Do you know what people are saying about you? I don't mean your friends or your neighbours, I mean your customers!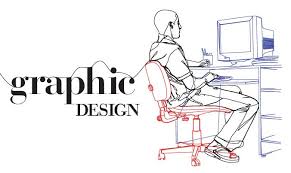 I'll share a very interesting experience I had over the weekend. A friend asked me to check over a new laptop he had settled on to buy before he hit the pay button. I had a skim over the spec and all was good. It was a very well known, reliable brand, great price, next-day delivery included for free. The customer review rating stood at 93% on one of the best-known review sites. So I prepared to fire back an email to say go ahead and buy.
As many of us do, I searched for 'discount /promotional code' with the hope of finding my friend a little code to get him some money off his purchase. However, what I did come across wasn't a discount code, it was a total game-changer! Many consumers would have ordered, paid and moved onto the next job on their list of to-dos – not me. Guess what, all was not as it seemed. What I found was more a case of 'avoid the website and company behind it at all costs!'
So what happened? I got the usual voucher code sites pop up in my search and I started to look down the list and the 4th entry stopped me in my tracks. Right there in capital letters I saw 'PLEASE READ THIS FIRST BEFORE BUYING FROM THIS SITE'. The entry was from somebody's personal blog-site and they had recounted their recent bad experience with this particular online retailer and many others had added their experiences too. 35 posts later it was clear to me that the company we were going to order from was not as reliable or honest as the review sites would suggest. There were literally dozens of people who had clearly read the same thing as me and had then added their experiences onto the end of the blog. In summary it was a catalogue of disasters ranging from extended delivery timings, poor customer service, opened boxes sold as new and many more nastier things.
So the simple result was that I went and found an alternative and well-known online retailer who was selling the same laptop for around the same price. I did my checks again for discount voucher codes, found a free next-day delivery offer and I placed the order for my friend and it arrived within 24 hours. Happy days!
The moral of this story is a simple one. Check yourself online, search your company name, your own name and see what Google and the other search engines display. The irony is that the company in question clearly still has no idea about the blog or the 100's of lost customers as a result of it and it goes to show the power of the web. I regularly check out what the web holds in its vaults on us and recently found a scathing review about our services on Yahoo from someone who we had never done any work for. It turned out to be a disgruntled youngster who we had interviewed for a job that he didn't get and he chose to vent his frustration by trying to give us a bad name, falsely. A bit dramatic granted, but people are people and frustration can manifest itself in many ways, with the web being the easiest medium with the widest range to do damage.
If you find yourself in a situation like either of these scenario's I've shared with you, you can rectify them very quickly. Yahoo took the post down within an hour of me contacting them to say it was fraudulent and most sites will help quickly in the same way if you contact them with solid proof of wrongdoing or falsity against you.
So the simple moral to this story is, check your own online reputation as much as you do your competitors and peers. Who knows what there is out there affecting your reputation and bottom line without your knowledge!
Thanks for reading, Toma.