January 17, 2014
Han Solo's Star Wars Blaster sells for $200 000
Silvertoad Crew are self-confessed movie nerds. Over the 48hour period each weekend there will be at least three of us at anyone time watching a film of some description. FACT! So the tenuous link to design is in here somewhere. Sometimes, some news is too cool not to bring it to the attention of our blog readers. An iconic Star Wars design in itself, Han Solo's hand-blaster sold at auction for a tremendous amount of money. This is the gun that smoked Greedo!!!
Movie memorabilia is a very popular choice for collectors and many of us collect Star Wars memorabilia. Han Solo's light weight blaster does not actually fire (shock horror!) but it was used for scenes in Star Wars: A New Hope – Episode IV ; The Empire Strikes Back: Episode V and Return of the Jedi: Episode VI. It is not known who purchased the gun as the buyer has chosen to remain anonymous. Maybe it was Greedo's brother Beedo!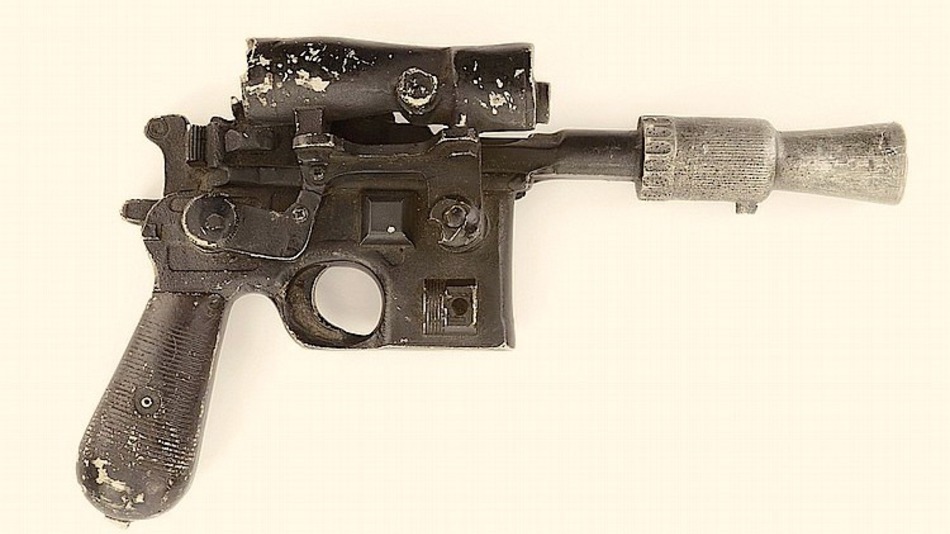 The DL-44 Blaster was modeled on a semi-automatic German pistol called the Mauser C96. It was estimated that the 20 day auction would result in a sales price of between $200,000 and $300,000. Auctioned Star Wars memorabilia is very popular and attracts much interest from would-be buyers. In 2012, an Imperial Snowtrooper helmet sold for $276,750. In 2011 a camera that was used by George Lucas while filming Star Wars: Episode IV – A New Hope sold for the generous sum of $625,000!
Auctions are frequent, so keep an eye out. We want Chewbacca's bandolier.