August 25, 2014
The Glasgow Science Centre (GSC) is looking to appoint an interactive design consultancy to create 'hands-on' exhibits, which can teach adults and children about the science and engineering behind a low carbon future.
Glasgow Science Centre is a visitor experience with a mission to 'raise awareness to all in Scotland and the rest of the UK about the importance of science to our well-being, our economy and our society in the 21st century.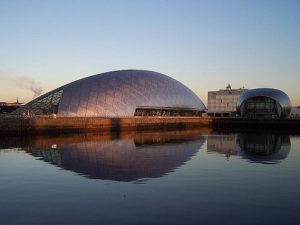 The 500m square permanent Powering the Future exhibition has a budget of £850,000. It is expected to run for six years and be used by 1.8 million visitors.
Working closely with the GSC Project Team and exhibition designers the successful consultancy will 'design, prototype, construct and install a range of electro-mechanical and audiovisual based interactives,' according to GSC.
A supplier will be awarded in December 2014. For more details and to apply head here.