August 28, 2013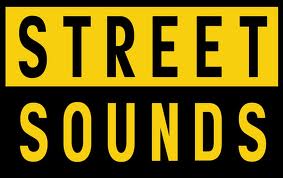 Anyone of a certain age in the UK will recall the Street Sounds Electro LPs. Electro 1 and the subsequent series were compilation LPs that showcased and mixed together eight of the latest nuclear funk tracks of the day (bands like Newcleus / Grandmaster Flash and Run DMC were mainstays of the series).
The cover art was impactful to say the least. They were iconic Piet Zwart / Bauhaus inspired works of font-lead precision – you could also cite Brian Cannon and Neville Brody as influences too. Well, after 30 years, Electro 1's artwork has been returned to it's former glory in a limited run of framed reproductions from the original layouts, the cover art has been painstakingly reconstructed as the original artwork from 1983 was created by the old school method of 'PMT camera' and 'paste up' method. The job of reconstruction fell to the Six Ashes agency, whose director is a lifelong enthusiast of the Street Sounds brand.
The Electro 1 sleeve, along with Electro volumes 2 through 6, where designed by Paul Jenkins of Red Ranch was also cited by well respected designers such as Toma Habashi from 'Silvertoad Ltd', Stuart Manley from 'Give Up Art' and Nick Tweedie of Noe Associates (formerly of 'Farrow') as an influence both to their work and many others that shaped music and graphic design tastes.

The framed and unframed article (sans the scratchy vinyl disk) are available in an extremely limited run from Street Sounds themselves. So don't miss your chance to actually own a piece of your sonic childhood memory-meets-artistic masterpiece.
Who still has a copy of this on Vinyl or better yet cassette?