March 03, 2016
What's your favourite book?
It's a question that every one of us at Silvertoad has been asked at least once in our lives. It's a great icebreaker. In the 'olden days', you'd quite often be asked the question in a job interview as it was a reflection of the applicant's tastes (and maybe more). We got to work reflecting on the very first books that we fell in love with when we were kids. Silvertoad is very excited because today (3rd March) is World Book Day. It's the 19th one so far.
What is World Book Day?
World Book Day is a celebration of authors, illustrators, books. But more importantly it's a celebration of reading. Marked in over 100 countries all over the world it's the biggest celebration of its kind.
This is the 19th year in a row where children of all ages will come together to happily appreciate reading. The main aim of World Book Day in the UK and Ireland is to encourage children to explore the great pleasures of reading by providing them with the opportunity to have a book of their own. Schools, nurseries and secondary schools that are registered to participate are sent packs of Book Tokens and age-ranged World Book Day Resource Packs for Nursery/Pre-School, Primary and Secondary School kids full of ideas and activities, display material and more information about how to get more involved in the fantastic occasion World Book Day.
To work at Silvertoad you have to be an avid reader and that's why we've taken time out today to select some of our very favourite books from our childhood. Some may be well known to you, others will be new discoveries. Take a look below as we take you on a wonderful journey into our childhood library.
Classic Childhood Reads
The Very Hungry Caterpillar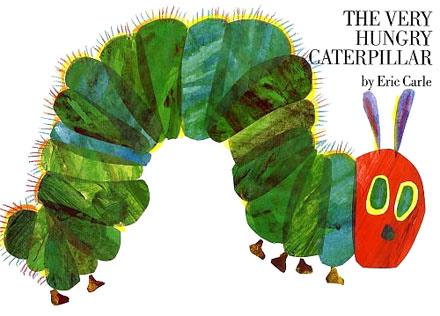 Toma's Choice: This is an all time favorite of mine and for many young children. The Very Hungry Caterpillar is a classic story known to old and young. It was lovingly designed, illustrated and written by Eric Carle, and first published by the World Publishing Company in 1969, which was then later published by Penguin Books. This is wonderful tale of the caterpillar who eats its way through a wide variety of foodstuffs before transforming into butterfly never grows old.
The Mr Men Books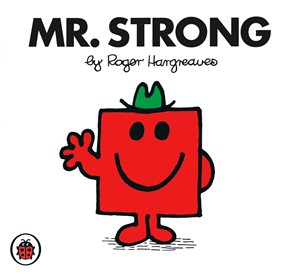 Wesley's Choice: The Mr Men books are still a massive hit among children and parents. The Mr Men is a 49 volume of short stories revolving around multi-coloured men that have a single personality to describe their approach to life. First appearing in 1971, they were later joined in the 1980s Little Miss books. Collecting a full set of books was a must as a child as having a complete library would show the words 'My Mr Men Library' along the spines. Older people will remember the cool TV series that ran in the 80s too. I think I've still got some of these book in my attic at home. I'll have to check.
The Cat in The Hat

Amy's Choice: A total classic, The Cat in the Hat is a children's book written and illustrated by Dr. Seuss who's real name is actually Theodor Geisel was first published in 1957. A tall cat, dressed in a red, white-striped hat and a red bow tie is the world's worst babysitter who wrecks the place whilst having plenty of fun with his young charges. Accompanied by Thing 1 and Thing 2 in the end they use a magical machine that tidy's up all mess. I wish I had one of those for my house. Now just ask yourself, how could this book not be adored by children!
What's your favourite children's book?