June 27, 2016
We're always looking for ways to improve what we do for our customers and we work hard to ensure we deliver excellent work regularly. We don't, of course, expect to be thanked and encouraged for doing our job. But it feels great when our efforts are acknowledged and we appreciate it when our client's take the time to give us valuable feedback, which we use to continually improve what we do and how we do it.
We thought we'd share our latest feedback with you since we always like to say 'Don't take our word for it, see what our clients have to say about us!'
Dear Silvertoad,
"Over the past 16 years, I have had over 10 websites provided to me for my businesses. The site that you have provided for us www.corporategreetingsuk.com is by far the best site that I have had developed. Not only has it been provided quickly, but the communication between ourselves has been exceptional and a pleasure. Clare and I would like to thank all of you for your work.
Feel free to use this as a reference, but I would like to point out to anyone reading it that I have written this off my own back and not at your request. If you have any potential clients who would like to get in touch with me for a reference, please ask them to email or call me."
 John Parkinson – Fine Art International
We work hard to ensure that all of our clients and customers are happy with what we do and always appreciate feedback! Take a peek at what others have to say about working with us!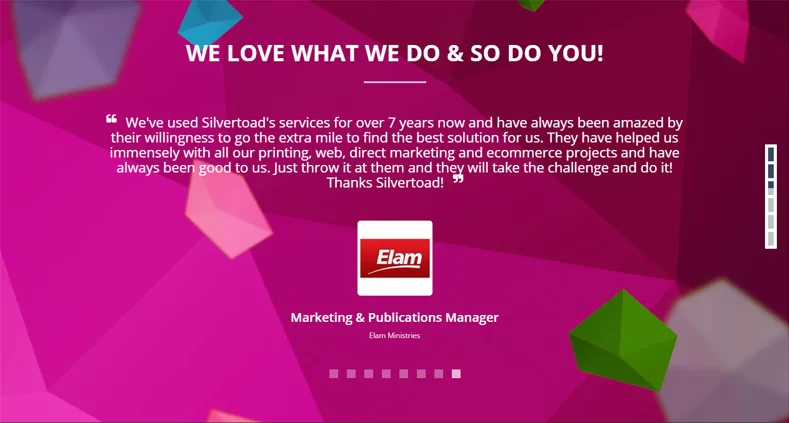 About Us – Silvertoad, based in Luton, Bedfordshire,  provides the widest range of website design and development services. Please contact our friendly customer services team to discuss how we can help you! Call us on 0800 756 6800 or email us at [email protected]