November 09, 2020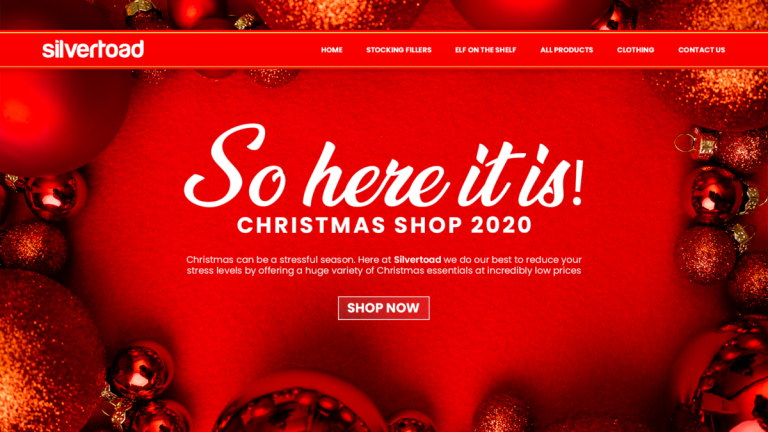 Get Christmassing with our new shop!
This year has been crazy, we all agree on that that much at least! So we at Silvertoad wanted to do something different, positive and help get our Happy back up! So, here it is! Introducing our first ever Christmas Shop! Crammed full of stocking fillers, gifts, decorations, clothing, novelty items and a whole lot of other festive items for the coming season! We want to give you the best chance of creating a truly magical Christmas and ending this year on a high!
We're constantly adding more and more products as we go and the Silvertoad Elves are buys packing and despatching the orders that are coming in! So be quick, as products are flying of the elves, sorry shelves as it seems we're all starting Christmas early this year! View our shop at https://christmas.silvertoad.co.uk/ and happy shopping!
Remember to follow us on social media for regular updates!