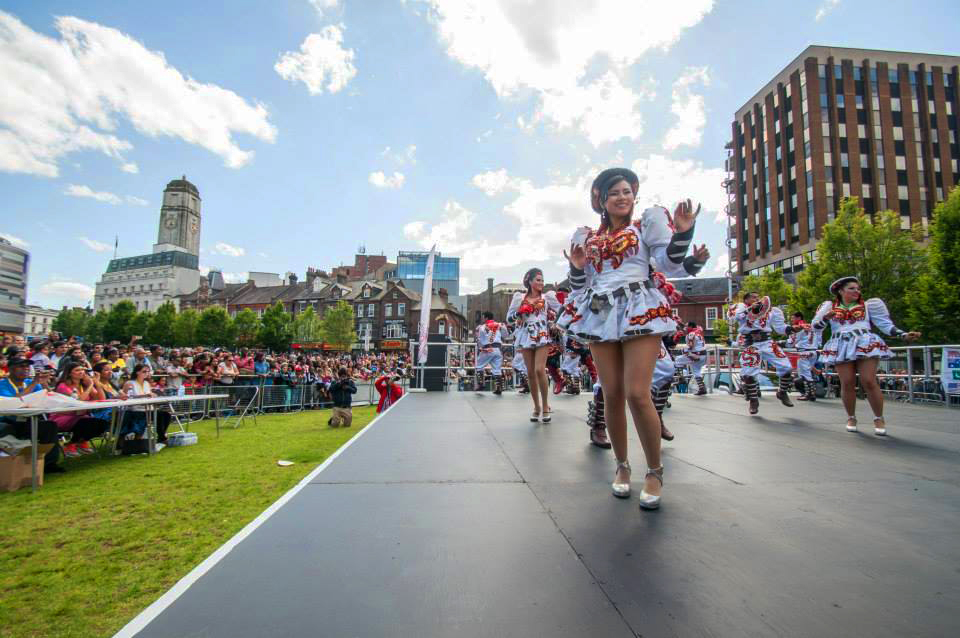 21 Mar

Luton Receives £1.1 Million Towards Arts and Culture For Our Community

Silvertoad is proud to see its hometown Luton on the rise due to its 'Arts and culture' scene received a financial boost of £1.1million investment from the Arts Council.

Luton Culture, Luton Borough Council, The Palace Theatre in Watford and the University of Bedfordshire have received a combined figure of £1.1million as part of the Arts Council's Luton Investment Programme.

The funding's purpose is to raise ambition, provide development opportunities and foster partnerships with those working in Luton. It will ensure that Luton town has something cultural to offer to everyone.

The Luton Investment Programme complements the Arts Council's existing investment of £686,500 in the town through its Creative People and Places programme.

"We are really pleased to announce this investment in Luton. Working with local partners, our collective ambition has always been to create something that will have a lasting impact in Luton and we are confident that almost all the pieces are now in place to make that happen," said Hedley Swain, Area Director, South East, Arts Council England.

"We are absolutely delighted by the Arts Council's announcements on the Luton Investment Programme.  The Borough Council recognises the wider benefits that the artistic and cultural offer provides to the people of the town, and comes at the same time as we are about to launch our own Investment Framework 2015-2035 which looks to position Luton as a thriving, self-sustaining town and sets out a clear vision for inward investment," said Cllr Jacqui Burnett, Executive Portfolio Holder for People and Places, Luton Borough Council.  "Furthermore, we are particularly delighted to be leading on the development of the 10 year arts and cultural strategy. Our aim is to develop in partnership with the local community and stakeholders a strategy that will promote and support an improved arts and cultural offer which benefits the local community."

Marie Kirbyshaw, Chief Executive of Luton Culture, quoted "We are thrilled that we have been awarded the funding for this project which will showcase local and international artistic talent in central Luton. It was a real team effort putting the application together and we will be equally collaborative in the way we deliver it."
Interview resourced from luton.gov.uk/
The successful applicants
Because of its experience creating the successful 'Imagine Watford', The Palace Theatre Watford receives a £350,000 investment and will be the creators of Imagine Luton. This will be a celebratory, high-impact cultural festival in Luton showcasing the best outdoor and site-specific work. This open and inclusive outdoor festival will bring together international and regional artists, including commissions for regional artists to make new work. It will celebrate Luton as an exciting cultural destination and a vibrant, thriving town.
Luton Culture receives £375,000 and will deliver an experimental programme of public realm arts and animation designed to generate involvement, participation and debate. As part of this, locally-born Artist and Turner Prize nominee Mark Titchner will be developing a large-scale new work for the Hat Factory Arts Centre gable-end which will engage thousands of passers-by every day. Initially focusing on the cultural quarter within Luton, the visual arts led programme will grow over the three years to impact on a wider geography.
University Of Bedfordshire receives £374,993 and will create TestBeds, a comprehensive training and professional development programme for artists in and around Luton. It will bring together skills workshops and advice surgeries for artists and organisations, alongside a formal development programme embedded within the University. Development opportunities will be available for a broad range of creativies, including those taking their first career step through to those with established careers.
Luton Borough Council receives £60,300 and will develop and deliver a 10 year strategic vision for arts and culture. The plan will support a joined up approach to creating an inspiring, inclusive arts and cultural offer in Luton, helping to create models of best practice and developing lasting relationships. It will draw on the strategic priorities of both the Luton Investment Programme and Luton Borough Council, responding to the super diverse population of Luton.
Congratulations Luton!
About Us – Silvertoad, based in Luton, Bedfordshire, provides the widest range of creative graphic design services including magazine design, production and print. Contact our friendly customer services team to discuss how we can help you! Call us on: 0800 756 6800 or email us at: [email protected]