Free audit and report for your website
!
You have a website, but do you know how well it's working for you? Your website is vitally important to your business and the first step to improving your online presence, is to know what you have, how its performing and what needs to be done to fix or enhance it.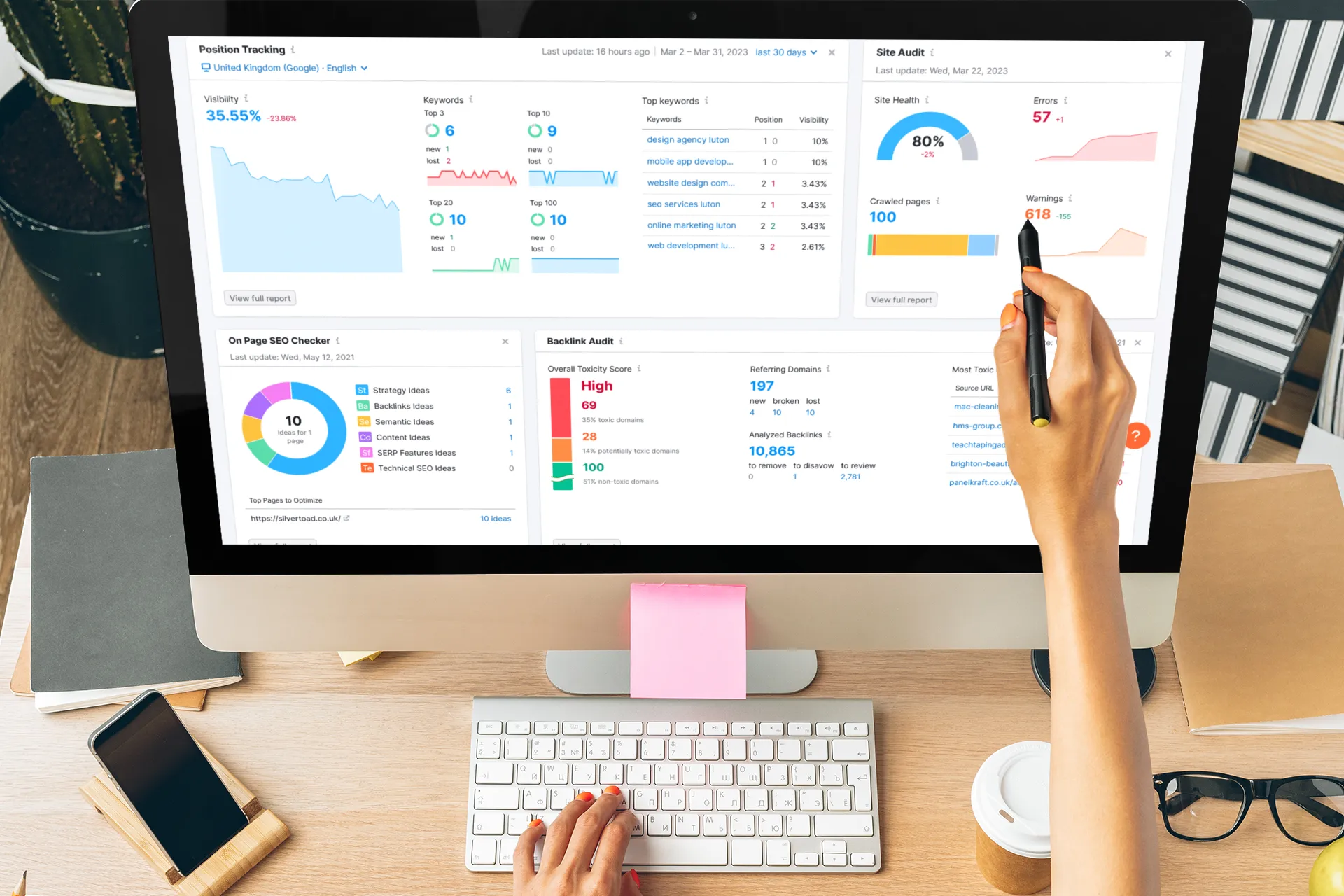 That's why we're offering you a free, no-obligation, web audit and report. We check the overall performance and health of your site, reporting on any issues we come across, like broken links or pages that contain errors. We check how optimised your site is for SEO and if its search friendly and find out if its responsive and mobile friendly.
If your site needs work doing, then we can help with that too. Our team of highly skilled web designers and developers can get things updated, fixed and improved as needed.
Fill out the form below and we'll get checking and report right back to you.