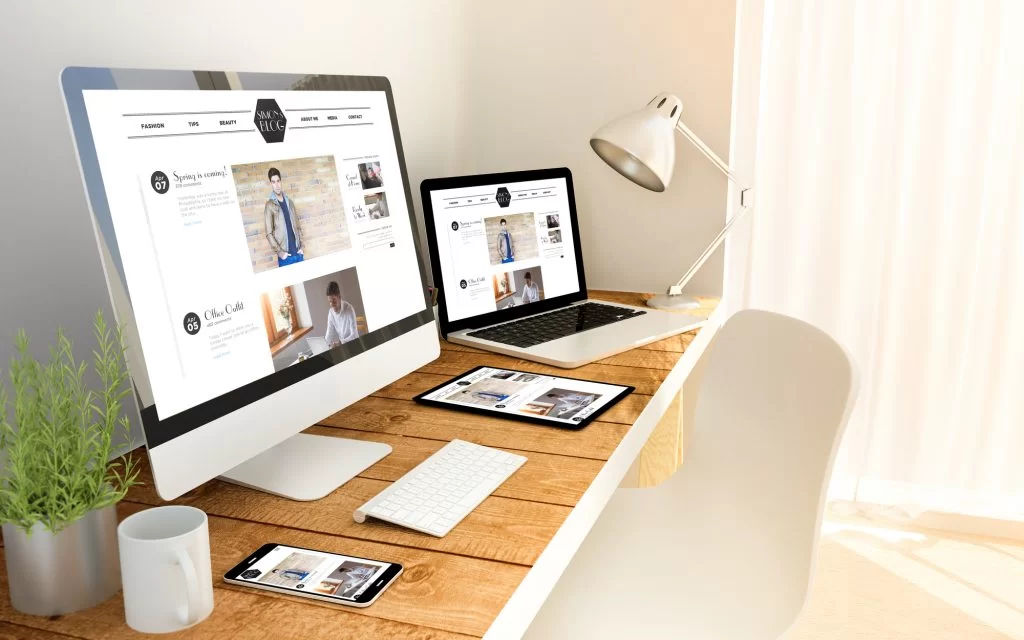 Every website needs a place to live and there's a multitude of web hosting options and providers, and setting it up can be very complex.
With over 25 years of web hosting experience, Silvertoad provides a specialist web hosting service, managing hundreds of sites, systems and Apps on several dedicated and optimised servers, within various data centres across the UK. Our services are competitively priced and we provide basic through to the managed services to suit any budget or requirement.
Tailor-Made Packages
Whether you're looking for WordPress hosting for a small basic website, or ecommerce hosting for a web shop bursting at the seams with 1000's of products, we have a hosting solution to suit!
We'll work with you to figure out the best plan for you, considering your current and future needs and usage. We run several different services, including windows and Linux hosting servers and provide shared, dedicated and cloud hosting solutions.
Fully Managed Hosting
The vast majority of our web clients also host their sites with us. We provide fully managed hosting services which include server maintenance and hosting support, for no extra cost. Our service includes maintaining the server and any related issues, updates and optimised security.
Hosting with us ensures your site is stable and always available! We provide a 99% uptime promise.
Wordpress management service
.
Keeping your website up to date can be a real time-sapping chore and keeping it up to speed with the latest updates on WordPress, plugins and security can be a real minefield, one which you can't afford to ignore, risking security breaches and subsequent issues.
That's why we've come up with a simple and cost-effective monthly service to help you keep on top of it all! Our highly experienced website team can take the pressure off and help provide all the support you need as part of our WordPress Site Management services.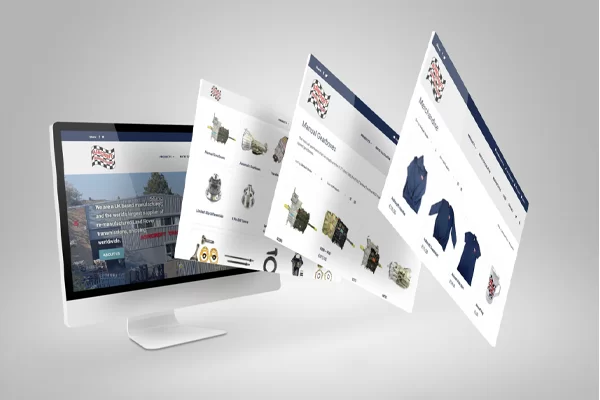 Install updates for WordPress core files, themes & plugins
Regular site backups & archiving
Install, configure and maintain additional security features (eg. comment monitoring, anti-spam & WordFence)
Check system health status, monitor error logs & identify any server issues (FIX NOT INCLUDED)
Auditing website structure (performed quarterly)
Monthly report detailing website visitors & statistics
01
Core Monthly Management Service
All the services listed above, on a monthly basis.
Pay upfront for the year and get 1 month free!
02
Core + 1 Hour Web Content Updates
Include an hour of our web studio time, to help with any content updates you need doing on the site, and to help keep the site refreshed & current.
Pay 12 Months Upfront, Get 1 Month Free!
03
Core One-Off Update Service
This includes a one-off service to update your site and bring it all up to date, running all of the services listed in our Core Monthly Service.
Recommended Annually
How long will my website project take?
Our web projects vary in time depending on complexity and depending on how quickly client's come back to us with feedback as we go. If you have a deadline, we'll work with you to accommodate it.
On average, our websites take between 2-4 weeks to complete from start to finish and we start projects within 2-3 days of you confirming you'd like to go ahead.
Do Silvertoad own my site, or do I?
Good question, we're glad you asked! You completely own your website – assuming you've paid us for it that is! We create your site using industry standard platforms, code and methods. That way, you're free to use us to help maintain and develop it ongoing, or any other good designer or developer.
If you host with us, we undertake responsibility for its uptime, connectivity and server security.
Will my website be GDPR compliant?
Yes for sure! All of our website proposals include GDPR compliancy as standard. We provide:
SSL Certificate – free for your first year with every new website build! This is the little padlock that shows in the url bar, that indicates that your site is secure.
Cookie Notice & Policy – standard template which we can customise at your request
Privacy Policy & Right to be Forgotten – standard template which we can customise at your request
Regulated Payment & Data Input Systems
Removal of any data storing software– if applicable
Contact form ReCaptcha – triggers "I'm not a robot" for suspicious / spam visitors
Opt-in check boxes for contact forms and newsletter signups
What is the payment procedure?
We like to keep things fair and simple. We take 50% of the total cost on commencement of the work before work can be carried out, and 50% upon completion and your final approval and sign off before the site goes live. We can also offer payment plans for those who are unable to pay in two payments.
All of our websites are custom quoted to suit your needs. We will always discuss your budget and our costs to ensure you are happy with it all before any work commences.
Can Silvertoad host my website too?
Absolutely. In fact, we'd prefer to as it allows us to look after your site ongoing and ensure its optimised and working for you. We have various hosting and maintenance services which we can tailor to suit your needs. We will discuss this as part of the proposal process.
If you have a current website with a different host, we can transfer the hosting over to our servers, or we can upload to your existing one – whatever your preference is, we're here to help.
We can handle all of your hosting needs for you, and provide management of more services than the 'budget' online hosting companies. We maintain hardware, software, patches, security, uptime, connectivity and more.
You're an agency... you must be expensive?
Silvertoad was founded in 2008 with some distinct and unique philosophies. The idea was to provide high-end tech, web and development services to all, at budget prices. We pride ourselves on this simple principle and we work hard to offer more for less! We've invested in our team and our business from day one and all of the web and tech work we undertake is done internally with our own design, web and development teams.
You can be assured of total satisfaction, with no third parties to manage or worry about and better still, you can speak directly to any of the team members working on your projects.
How do I get started?
If you're a start-up or don't have a website then we can offer you a free initial consultation an help you plan for your online presence.
So, first things first, if you have a website already, then we'll run a free website assessment, audit and report on your site. In this we'll check its structure, functionality and performance. We will also check to see if it's secure and sturdy and then advise you of what we recommend.
We develop several websites a month and host and manage well over 250 different sites and systems and can offer you a stress-free service to help you get your site off the ground!
The first step to improving your website, is to know what you have and how its performing.
Claim your free, no-obligation, web audit and report.