October 18, 2013
"The Harder We Work – The Luckier We Get."
Silvertoad are especially pleased to announce the news that we have been nominated as finalists in two categories at this year's Bedfordshire Business Excellence Awards 2013.
The Awards are organised by Bedfordshire's leading local newspapers. Marking the achievements of local companies and people, the business awards are a coveted prize. The ceremony takes place on Thursday 7th November 2013 at the Bedford Corn Exchange.
This year's celebrity guest speaker and Awards host this year will be Andrew Castle – a former number one tennis player and BBC sports announcer.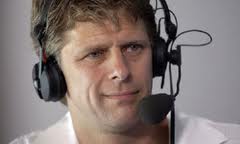 Silvertoad have been nominated for two award categories – the Creative Business Innovation and best Business of the Year (Under 50 Employees).
The Creative Innovation award celebrates new ideas, processes, products, services, technologies and design. Judges look for examples of how creative innovation has improved commercial performance including diversification and opening opportunities to new markets.
Whereas the Business of the Year category highlights firms with clear approaches to business planning, meeting those objectives and a strong demonstrable interest in staff development and community matters.
"We are immensely proud of this accolade," says Silvertoad's Managing Director, Toma Habashi. "Sometimes good things fall apart so better things can fall together. We've had an incredibly busy year with huge changes made to the management team and our business as a whole and we're seeing the benefits of all our hard work and restructuring come to fruition," continues Toma. "I was so very proud when Silvertoad won the FSB awards in the summer and to have been nominated and reached finalist stage in two categories at the Bedfordshire Business Awards as well is amazing! I'm really pleased for our team and its fantastic that what we're doing is being recognised. For me, winning is secondary to acknowledgement of the tremendous work the Silvertoad team have accomplished and I couldn't be more proud."

We enjoy our work and our contributions to the local community here in Luton and its surrounds. A film crew from the awards body came to interview members of the Silvertoad team recently and that especially put us in the zone!
A second film crew visited the Silvertoad studio earlier in the week on behalf of the Love Luton campaign for improving the image and perception of the town and to help drive a thriving economy locally. All very hollywood!
For more info visit: www.silvertoad.co.uk
For more info about the Bedfordshire Business Awards visit: www2.bedfordtoday.co.uk/businessawards2013