October 24, 2019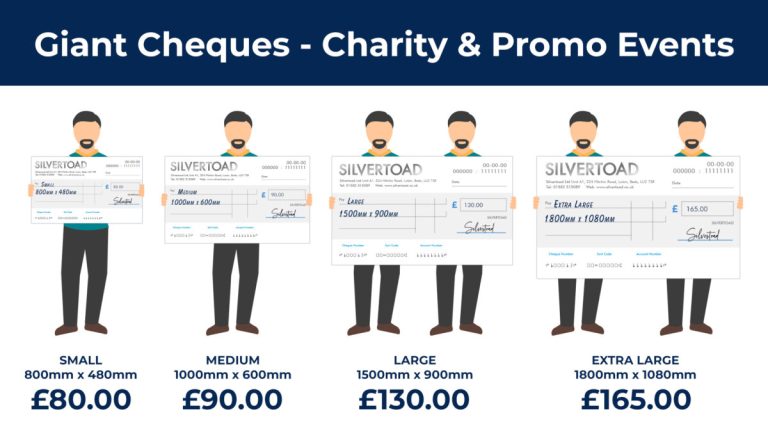 Silvertoad proudly support and work closely with several local charities and as we're just entering the season of giving, now is the perfect time to choose a company charity you would like to help support, or give to the less fortunate.
Additionally, we've seen some big prize-winning competitions happen, drum up the seasonal spirit and make your winners know they've just hit big!
We offer a range personalised branded giant cheques, perfect for big charity donations and competition prize winners, and they look great for your brand awareness at awards evenings, conferences and online use.
With your custom logo, company & payment details made to look just like a normal cheque, these make great content for your website or new social media post! Just give us a call today on 01582 515089 or email [email protected] and we'll get you sorted!