September 07, 2015
Castlereagh is a property sale, lettings and property management service with offices in York and London that offers gorgeous properties in locations all over the capital.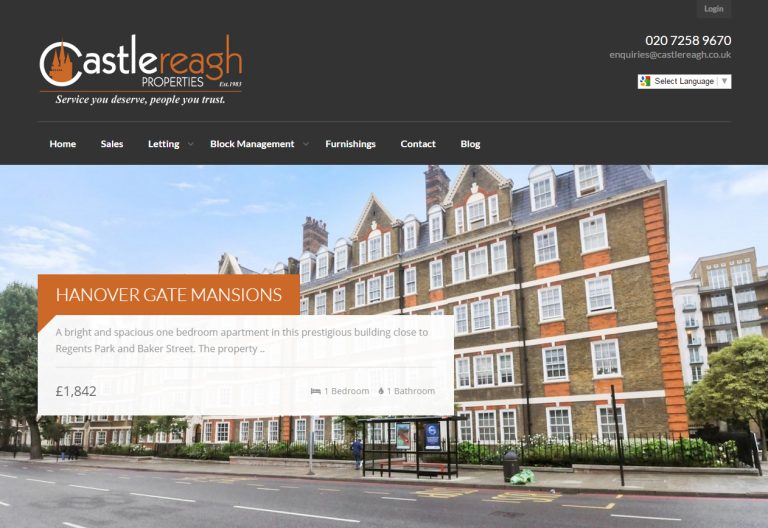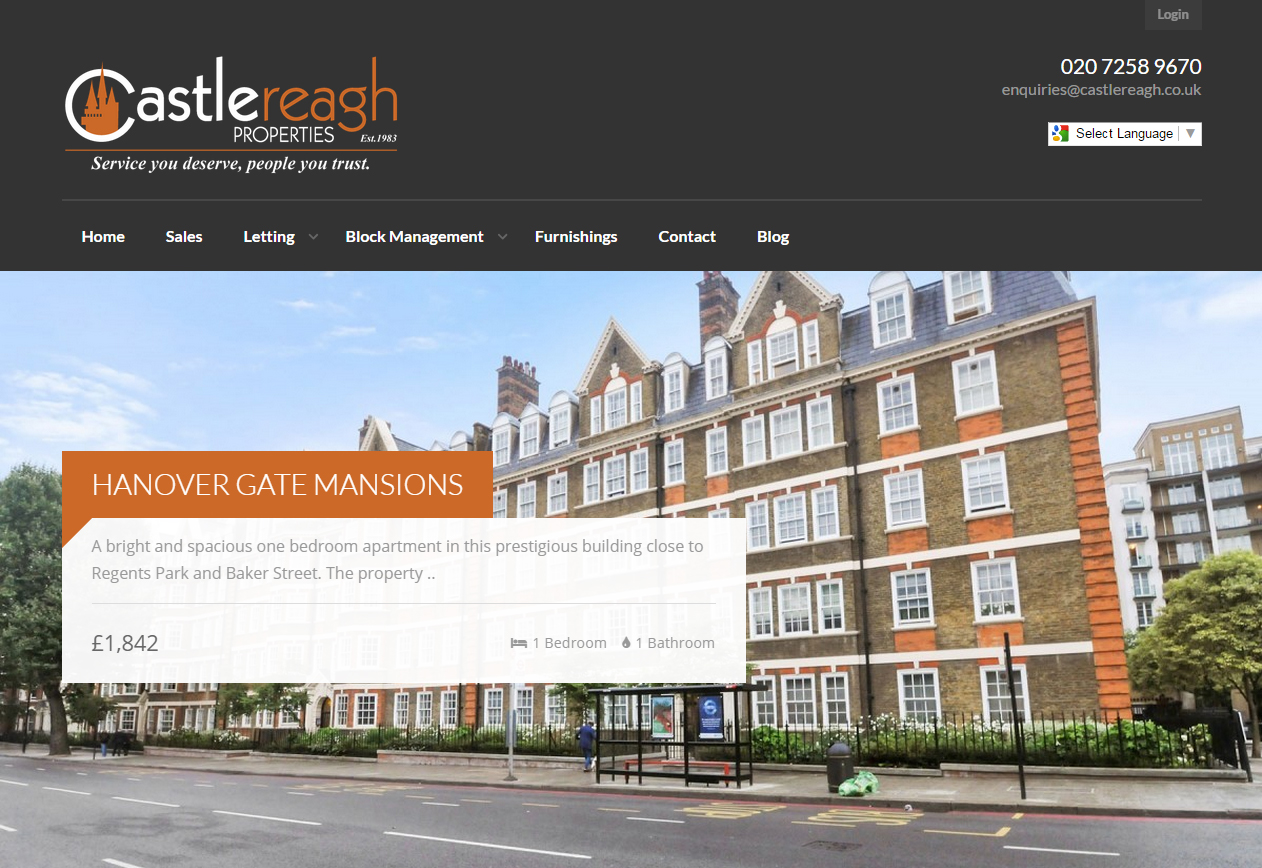 Visit their website today castlereagh.co.uk/
There are two elements to Castlereagh business.  Castlereagh properties, the section where you can search listings of property sales in your desired location and Castlereagh Management Offering a luxurious service like no other for property management and solutions.
Castlereagh opened in 1983 and since then has amassed a wealth of knowledge and expertise in all aspects of the central London property business. In doing so we have built up a reputation for our friendly, efficient and professional service that is the envy of our competitors.
The company began life in residential lettings. As the business expanded, we moved into property management and later opened a residential sales department dealing mainly with overseas investors. Our management portfolio consists of around 220 units all situated in west-central London, and especially W1H and W1.
Silvertoad has created a website that welcomes visitors with a very modern and tasteful appearance. The interface is user-friendly and extremely easy to navigate to help Castlereagh's clients find their new homes.
About Us – Silvertoad, based in Luton, Bedfordshire,  provides the widest range of website design and development services. Please contact our friendly customer services team to discuss how we can help you! Call us on 0800 756 6800 or email us at [email protected]