January 06, 2016
Liberty Bishop, the international umbrella and payroll solutions company's brand new website has now been launched thanks to Silvertoad. With great organisation and many new functions, the all new  website has been created to showcase Liberty Bishops's professionalism and a variety of services.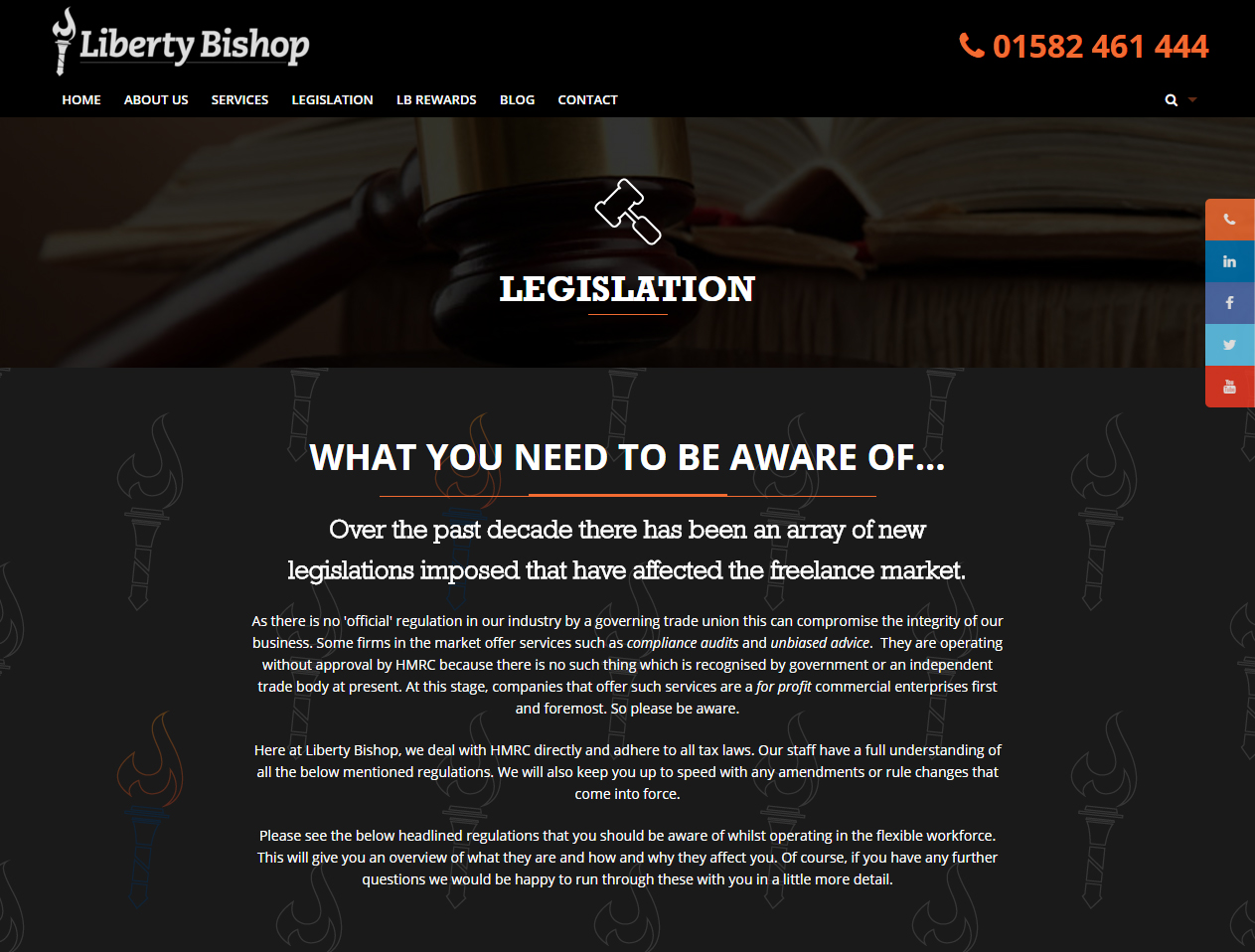 Visit their website today at www.libertybishop.co.uk
About Liberty Bishop
Liberty Bishop is a specialist payroll and accountancy provider for contract and freelance workers, providing a range of different solutions on both a domestic and an international basis. Established in 1995, Liberty Bishop has over 20 years of experience in providing contractors and agencies with the best possible advice, backed-up by fully-compliant and robust solutions. Since opening their doors in 1995 Liberty Bishop has improved the contracting experience for over 36,000 contractors.
Their mission is "to be the premier provider of payroll and accountancy services to individuals and small businesses in the UK and Europe."
Liberty Bishop builds and maintains relationships, not only by giving their contractors an excellent and efficient service but also with their partner agencies who rely on their workers being paid correctly and Punctually. Liberty Bishop offers compliant and robust solutions that provide reassurance to our contractors and our partner agencies.
Liberty Bishop's services include:
First-time contractors
Experienced contractors that have had a bad experience with another provider or are wanting to upgrade from an umbrella to a Limited company service
UK based contractors who have taken a new assignment overseas
Experienced contractors looking to set up a Limited Company (PSC)
SME's wanting to outsource their PAYE payroll to ensure 100% compliance with legislation (AWR, RTI, Pension Auto-Enrolment etc.)
Recruitment agencies and client needing a compliant provider
If your company would like a website similar to this one, please
call us
today to arrange an informal chat about your services and its online needs.
About Us – Silvertoad, based in Luton, Bedfordshire,  provides the widest range of web design and development services. Please contact our friendly customer services team to discuss how we can help you! Call us on 0800 756 6800 or email us at [email protected]