June 24, 2021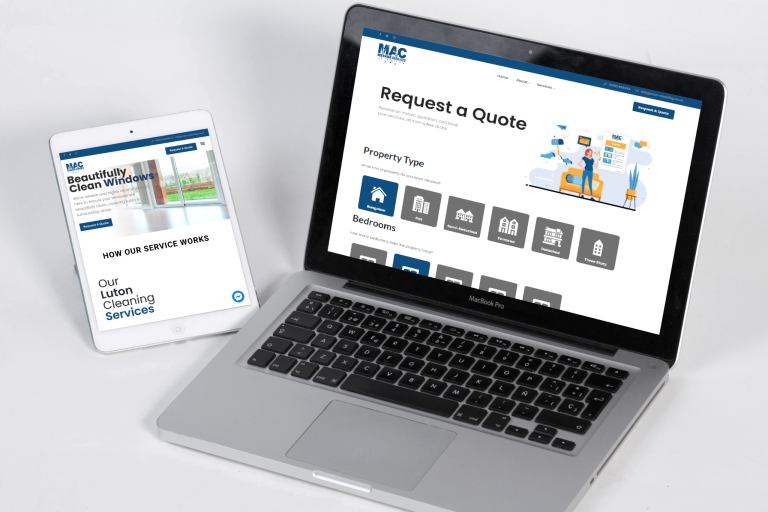 MAC Cleaning's shiny new website is now live! The Luton-based window, soffit and gutter cleaning company's new site boasts a custom-built quotation calculator, developed to generate instant quotes, and the ability to set up direct debits for your regular cleaning needs.
MAC Cleaning's new website is a reflection of their quality services – with clarity and transparency throughout just a quick glance through will give you all the information you need.
If your windows have lost the shine they once had, take a look through the site: https://mac-cleaning.co.uk/
Or, get a free quote here: https://www.mac-cleaning.co.uk/quote and get touch with the MAC Cleaning team on [email protected] for more information.
Need a new website of your own or some custom functionality added to your site? Get in touch with our team at [email protected] or call us on 0800 756 6800.