July 02, 2019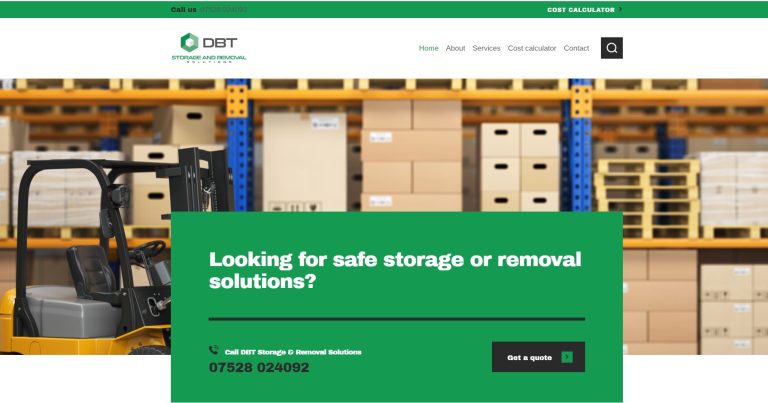 Silvertoad are proud to have helped DBT Storage Solutions upgrade and enhance their business, with new branding and a shiny new website!
DBT had previously had a new site made, but it was confusing and a little uninspiring. Whilst many can build websites, it doesn't mean they know how to properly and the new site has now been transformed into an intuitive, functional and easy to use professional website with up to date content and services.
The new logo and branding brings DBT Storage swiftly into 2019 and beyond, with an illusion logo of a box within a box which may look just like a hexagon upon first glance! With an up to date font, the website showcases all the storage possibilities you could have with DBT!
DBT Storage Solutions is a family-owned business supplying safe storage and logistics for individuals and businesses. They strive hard to provide cost-effective storage solutions for their clients, in their safe and secure premises in Stevenage, Hertfordshire,
With flexible solutions for storing your valued possessions, they provide you with a place to store your household items or luggage whilst you're on the move.
Their brand new website features a custom cost calculator which can cleverly estimate how much storage you'll need and roughly how much it will cost. Choose from a range of standard household and office items, and our clever calculator will add it up for you! Speaking of custom functionality, there's also another calculator which can be found on the homepage, which can estimate your rent cost over your period of time.
Easy to navigate with fresh and clean design, the new website allows visitors to work out what they need and get in touch with DBT directly via their contact form.
View the new site here https://dbtstoragesolutions.co.uk/
Do you or your company need any help with a new logo, branding, website or online marketing? We can help! Contact our friendly customer services team today to discuss how we can help support you!