June 20, 2019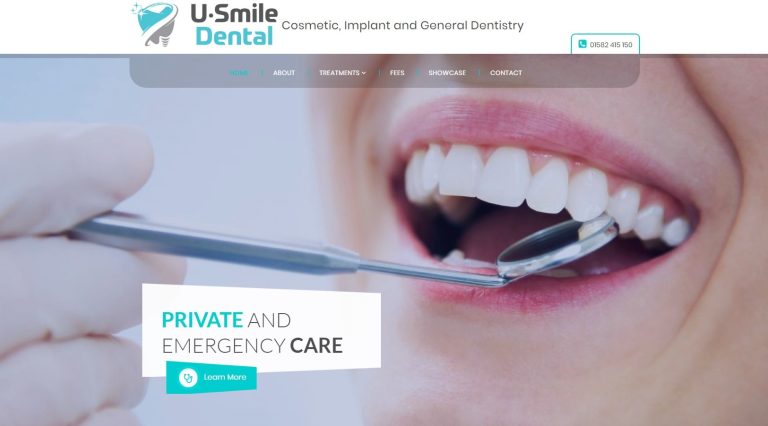 Silvertoad have just implanted a completely new website for USmile Dental, a private dental practice based in Luton, who specialise in cosmetic, implant and general dentistry.
We also updated the logo and branding for the practice as part of the work we've been doing and the new website features a minty fresh colour scheme to complete the look! The overall interface is so clean, we hope their hygienist will be impressed!
Being responsive and easy to use, the site is compatible with all devices. Boasting sleek animations, interactive sliders and a booking form, Silvertoad have flossed out the old and given it a new lease of life.
The showcase section has an exciting new function, featuring a 50/50 slider which viewers can use to drag the centre line to see before and after shots of the treatments USmile provide. The quick and simple online booking form also means you can schedule an appointment that suits you, and the practice will get back in touch with you to confirm.
With USmile Dental Practice, you'll be in the good hands of some of the best private dentists in the local area.
You can view the new website here.
If you need some dental work, then get it touch with USmile Dental who will be glad to help. But If you need a new website, get in touch with Silvertoad today and we can help put the smile back on your face too!