September 10, 2019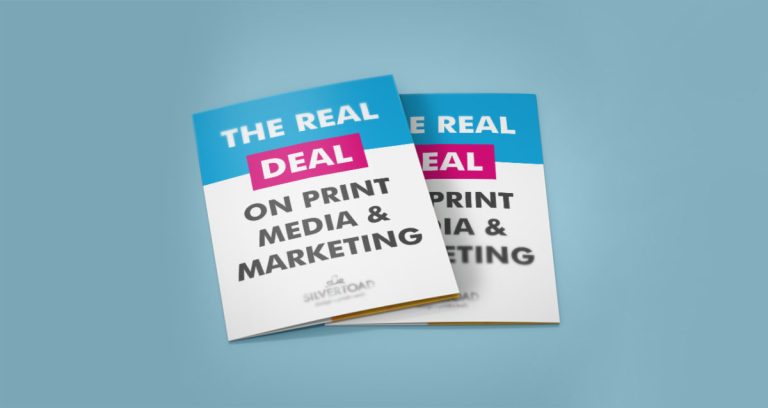 In this fast-moving digital age, print media should be a staple item of any business! Granted we're living in a highly digital world, but not everything has to be online or via a screen. We have to remember that a lot of people may not be checking their social media daily, and some people don't use the web in general much, if at all! And of late, there has definitely been a resistance to the web, tech and all things screen as we all feel a bit overwhelmed and over-exposed to it all.
You know things have gone too far, when you try to screen-pinch and zoom in on a printed magazine or book – yes we've all done it!
Print is about getting your name, products and services out there in the real world. From shop signs, to brochures down to tiny business cards or even stickers – each printed product with your company name and logo on it is a staple reminder for your potential and existing client's minds. What you see and feel of others print products, is very likely exactly how your customers and prospects feel too. But just print is not enough! You need to present your print in the best way you can which comes down to some sharp creative graphic design and compelling messages and calls to action.
The fundamental element of print is that it clearly establishes and sets the scene for your brand. Everything down to the colour scheme and texture of your printed products has an influence on potential customer's perspectives over what type of company you are and what clientele you're trying to target. If your print products are of a high standard and quality, people will view your business in the same regard.
Print was apparently going to disappear into the history books the naysayers kept telling us 2 decades ago and since. But it didn't happen. If anything, new tech and digital mediums have helped strengthen print and make it ever more popular. We now combine print and digital to create interconnectivity and synergy – linking all aspects of business together in virtual and physical formats to catch the consumer's eye and encourage them to connect.
We've come to realise that sometimes, print can be more effective than digital marketing strategies. The beauty of print is it is flexibility and holds longevity compared to digital marketing. The pace of the online world is so rapid that our brains are constantly taking in information and as a result pushing other things out! And you just can't beat holding a magazine, book, brochure or catalogue in your hands!
So don't throw the baby out with the bath water and remember, the more we are bombarded with digital messages, the less we look and the less we connect. Print is not dead or dying and if you're not using it as part of your marketing strategy, then you're missing out on the most effective form of advertising and promotion there is!
Silvertoad is a full print services provider which essentially means we offer any conceivable printed product you require.
Whether you need a single piece of print or millions of copies, we're here to help and we've got you covered! Top quality, delivered fast and at sensible, affordable prices!
Please get in touch for a no-obligation quote or to discuss any aspect of your print requirements. Call us on 0800 756 6800 or email [email protected]