July 10, 2015
NW Window Repairs, the bedfordshire and London based Window and door refurbishment specialists, now have a brand new extravagent website brought live and designed by ourselves here at Silvertoad. Check out nwwindowrepairs.co.uk
NW Window Repairs new website now brings a warm welcoming with its great combination of colours, imagery and strong branding traits.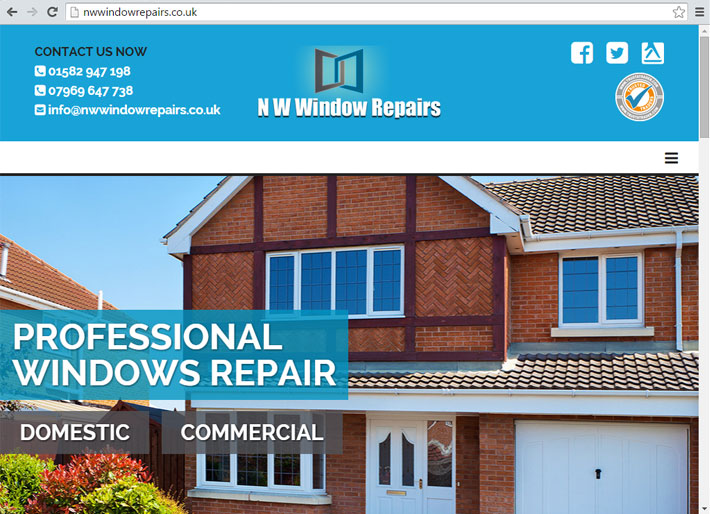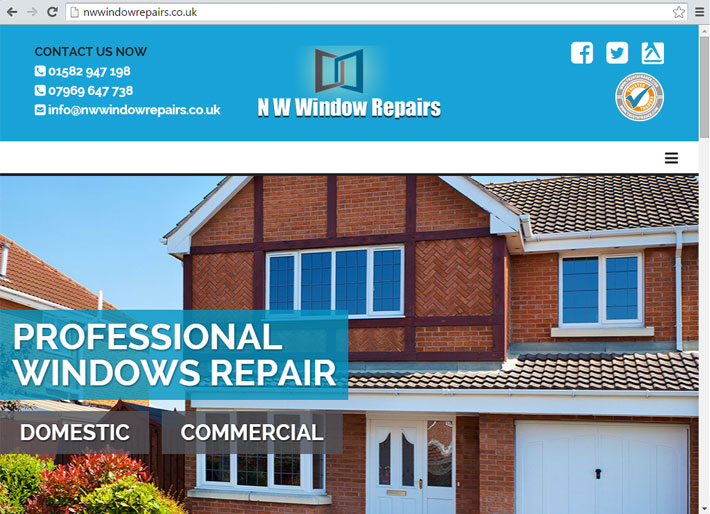 About NW Window Repairs
NW Window Repairs has been providing their services for over a decade from its Bedfordshire and Hertfordshire offices. NW Window Repairs also offer a wide range of services such as the supply and / or installation of door hinges and handles, colour coding, heat-loss glazing solutions, air vents, leak/draft solutions, folding and sliding doors, triple glazing and many more.
The Owner of NW Window Repairs Neil has explained on many occasions that his job is 85% knowledge and understanding of different parts and mechanisms, and 15% knowing how to fit the parts and if these parts will work with the hundreds of different window profiles on the market today.
NW Window Repairs have found themselves going into London organically even though They only advertised their services tp Bedfordshire and Luton . NW Window Repairs then started noticing that customers from London were having trouble finding people that could deal with the kind of issues they were having with their window and doors. They were being contacted from outside our advertising area on many occasions, so decided to approach the market in London by opening up a 2nd address in Palmers Green to help future customers find the business locally.
From speaking with their customers, they discovered that a lot these customers where being told that that the final solution would be a replacement window or door. On many occasions, NW Window Repairs had been told that to find a window and door specialist who has actually been able to do what they advertise by repairing is very few and far between.
You will notice from their advertising that they are not a repair company that offers new installations. The NW Windows company is a repair and refurbishment company, and there have been many times where they have tried tracking down parts and found it's no longer available and has become obsolete. If that's the case NW Window Repairs are willing to go again from the beginning and find new mechanisms which will work with the profile you have, and at times have found this to be a much quicker process.
If you would like a website like NW Window Repairs please contact our friendly sales team today to discuss your options.
About Us – Silvertoad, based in Luton, Bedfordshire, provides the widest range of web design and development services. Please contact our friendly customer services team to discuss how we can help you! Call us on: 0800 756 6800 or email us at: [email protected]