August 18, 2016
The Silvertoad team were tasked with the branding, logo and website design for a new start-up business called SG Business Rate Services.
The team put together a mood board for SG Business Rate Services including a new company logo, business card designs, letterheads and visual brand representations, presenting fresh design concepts for the newly formed business. We then got to work on a fully responsive CMS website applying the company's branding, content and the usual HTML & CSS goodness!
SG Business Rate Services new website creates a strong online presence for the company, with the gripping front page, complemented by the company's fresh branding, user-friendly layout and intuitive products page, Steve Gent is now a business rates force to be reckoned with!
About SG Business Rate Services
SG Business Rates Services owner and MD, Steve Gent, is a fully qualified Honours member, by examination, of the Institute of Revenues, Rating and Valuation. He has over 25 years post qualification experience across both the public and private sectors, including over 7 years at PwC where, prior to leaving, he led their business rates team covering London, East Anglia, South East and South West regions.
Steve Gent has a track record of achieving significant savings on business rate liabilities, either through negotiation with local councils and valuation officers, or taking appeals through the tribunal system.
SG Business Rate Services assists clients throughout the UK and provides a dedicated, responsive and highly professional service. They seek to fully understand their client's business circumstances and pursue strategies for achieving savings accordingly.
SG Business Rate Services do not recommend or advise on rates avoidance schemes, but ensure that their client rates liabilities are legally correct, assessed fairly and that they receive any relief or exemptions they may be entitled to. Why not take a look and see if SG Business Rates Services can help you!
View SG Business Rate Services brand new fully responsive website!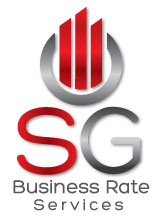 About Us – Silvertoad, based in Luton, Bedfordshire,  provides the widest range of website design and development services. Please contact our friendly customer services team to discuss how we can help you! Call us on 0800 756 6800 or email us at [email protected]