June 08, 2016
Silvertoad is proud to announce the launch of the new and improved website for UV Technik. We believe that UV Technik's updated website brings quick and easy access and navigation for its members, complimented, by clean and effective design.
View the UV Technik website here.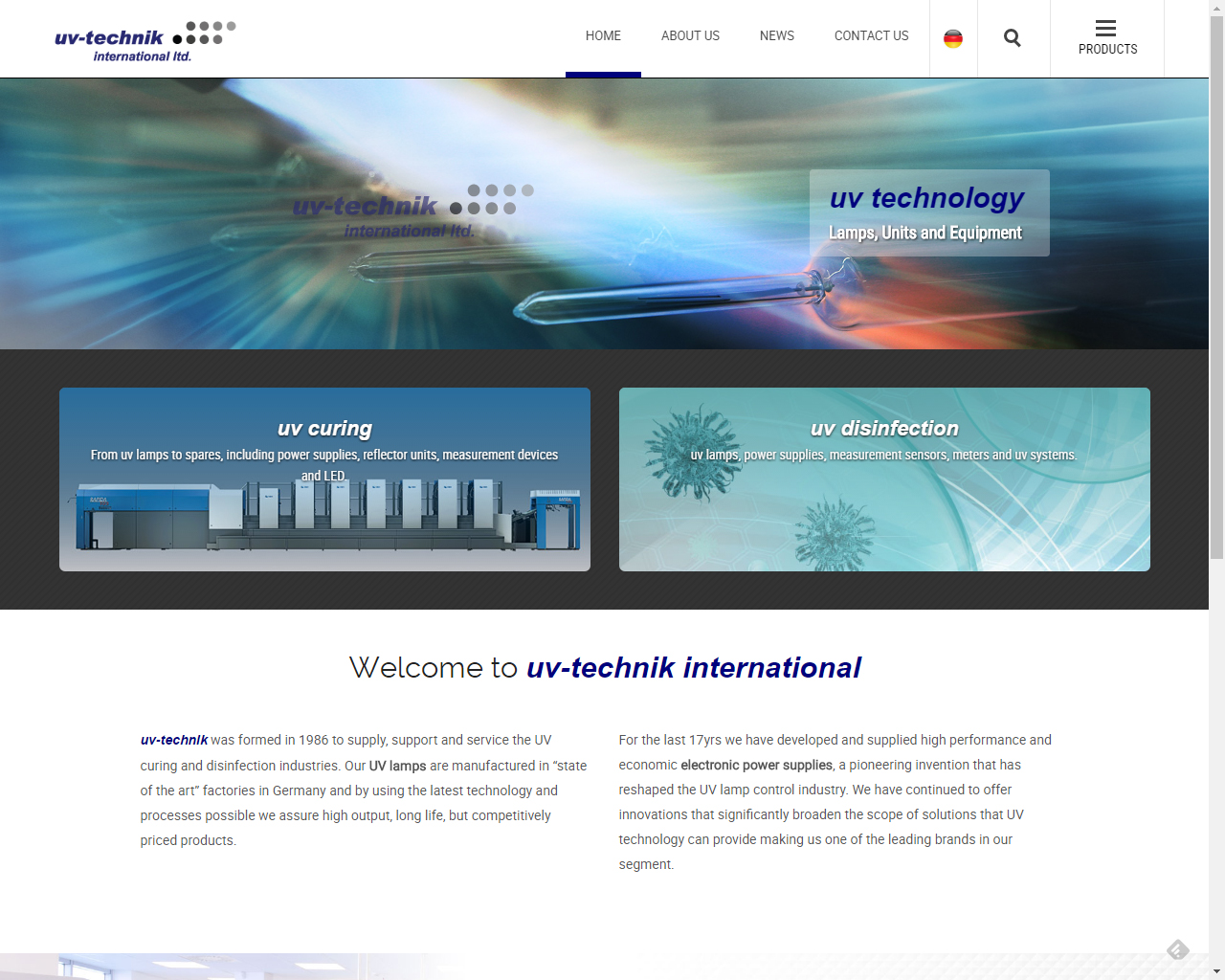 About UV Technik
UV – Technik was formed in 1986 to supply, support and service the UV curing and disinfection industries. UV lamps are manufactured in "state of the art" factories in Germany and by using the latest technology and processes possible we assure high output, long life, but competitively priced products.
For the last 17 years, UV Technik has developed and supplied high performance and economic electronic power supplies, a pioneering invention that has reshaped the UV lamp control industry. They have continued to offer innovations that significantly broaden the scope of solutions that UV technology can provide making us one of the leading brands in our segment.
About Us – Silvertoad, based in Luton, Bedfordshire, provides the widest range of web design and development services. Please contact our friendly customer services team to discuss how we can help you! Call us on 0800 756 6800 or email us at [email protected]